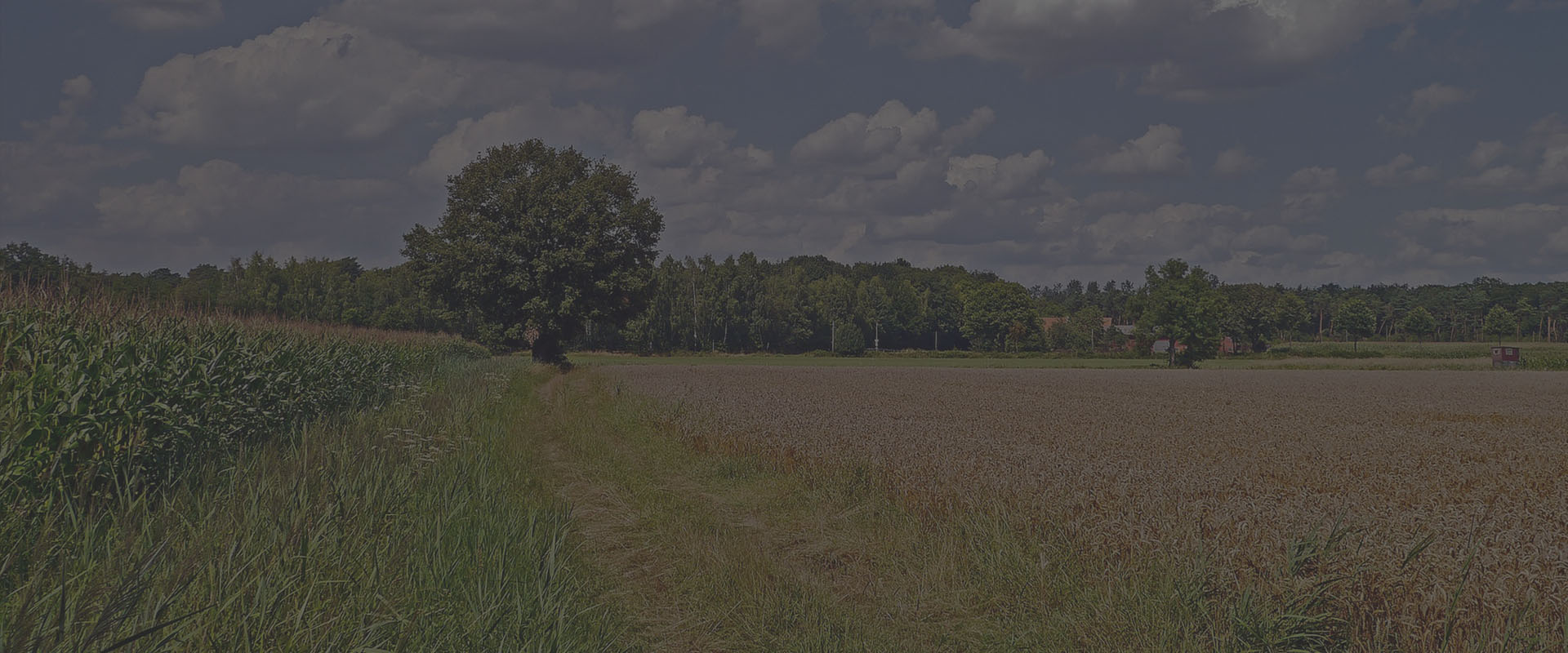 Testimonials
See what our clients have to say about us.
We started working with Lauren Stuart in 2015. During the brief 19 months of her residential representation for our family, she has created greater positive impact than any agent we've utilized in the past 20 years. I was impressed to such a degree, we elected to include her representing in commercial aspects as well.
Mrs. Stuart possesses all the knowledge and qualities one would expect from a top tier realtor. For us, she excelled in critical areas most other agents overlook. Her exceptional liability orientation, detail and knowledge of local market exit strategy are second to none. Let's face it, selling real estate and purchasing a property with confidence can be difficult. Lauren Stuart removes that difficulty.
---
---
Austin M. Grubbs & Sarah M. Thompson
College Station, TX, Plantersville, TX
My wife and I have been extremely happy with the attention to detail Jessica provided during our choice to sell our commercial business. It was a unique property and needed the right person but she found it. Always in great communication and she addressed any issue I had. Top notch in my opinion. We will use her for future investments for sure. Thanks again
---
---
Cameron Cambell
Bedias, TX
My husband Mike and I fell in love with Anderson about 15 years ago. Our children were in the Magnolia school district, so moving here was not an option at that time. After selling our home recently, we began our search for property in Anderson. We were looking at another acreage and gave the listing agent, Lauren Stuart, a call. That property had a contract on it, but she told us about an additional plot off of County Road 405. She met us on property and we fell in love with it. We were under contract the next day. Lauren has made our purchasing process so simple. Any and all changes and requests were met with a smile and, "Yes, we can make that happen." I highly recommend Lauren and her company Brazos Land Company. We thoroughly enjoyed the purchasing process and feel like we have made a forever friend.
---
---
Mike & Marilyn Mathis
Anderson, TX
My wife and I had been looking for a country property for about three years, on and off. We never could find exactly what we were looking for and we found it difficult to adequately convey our list of "Must haves" and "Nice to Haves" to other realtors. Each property seemed to have a different set of challenges and features making purchasing "The Right Property" for our needs a very lengthy process. Additionally, commuting from over an hour away meant a significant amount of time away from our respective job and family business making a trip to view the wrong property very difficult.
My wife and I were both very happy to find Beau. Anyone can lookup properties on the internet, but purchasing rural and agriculture property requires a true understanding of the area, the property and how your expectations might fit into a listed property. Beau handled our requests in an informed, friendly and professional manner which found us the exact property we were looking for, and saved us an enormous amount of time. We both highly recommend, and vigorously endorse a business relationship with Mr. Skinner.
---
---
Gerard & Jody
Anderson, TX
When my husband and I were looking for our dream home in 2018, Lauren was a huge help and blessing while helping us find our home. A property was listed on a Friday and Lauren had us there that evening, knowing it was exactly what we were looking for and that it wouldn't be on the market long. There were multiple offers and she eased us through the situation and explained the process to us and what the next steps would be and was supportive of whichever decision we made. She offered us knowledgeable advice and with Lauren's help and guidance, we were under contract on the property by Monday! As first-time homebuyers, we had a lot of questions about the process and she answered every single one with patience. Our seemingly endless calls, texts, and questions were never an inconvenience to her. After closing on the home, we began renovations and Lauren's advice and recommendations continued to be a God sent, she has amazing taste and extensive knowledge! Lauren will forever be our real estate agent and we are also thankful to be able to call her a friend too.
---
---
Matthew & Emily Mattern
North Zulch, TX
We owned a piece of land in Grimes County for a number of years. When we moved to North Texas, we decided to put the property up for sale. We started to receive a number of unsolicited offers for the property. Although there were many offers, the prices seemed rather low. We called Brazos Land and spoke with Jessica Sechelski. Jessica is very knowledgeable about property in Grimes County. She helped us to set some realistic expectations about the sale of the property. We believe that her advice, insights, contacts in the area, and recommendations were very helpful in the sale of our property. Jessica made a number of suggestions on how to make the property more marketable. Jessica was helpful in determining the fair pricing of the property. She kept us up to date the progress of the sale with emails, telephone calls, and pictures. The long-distance sale of the property went smoothly. Thanks for doing a great job Jessica.
---
---
George and Margaret Patterson
Plantersville, Texas
We worked with Beau to find ranch property in Grimes County. His excellent knowledge of the county helped us to focus on certain areas and certain properties that met our planned usage. Throughout our search he was very responsive and proactive in contacting us as new properties became available. Never having bought ranch property before, Beau gave us a lot of useful information that made it easier to assess properties for their strengths and weaknesses. We looked at a lot of properties before we found the one we liked best, and Beau was extremely patient with us all along the way. When we found the property we wanted, he was instrumental in helping us arrive at a contract that we felt good signing which allowed us to come to agreement very quickly. We couldn't be more pleased with our property, and we feel very fortunate we had Beau on our side.
---
---
Bruce & Jennifer
Iola, TX
I have known Beau Skinner for several years and have found he has a good knowledge of the land and home market in his area. We have bought and sold several properties with Beau since 2012. We have viewed, bought or sold property in the Navasota, Anderson, Bedias and Iola area. We have always had positive experiences with Beau. Look forward to many more.
---
---
Alan & Kayce Wright
Roans Prairie, TX, Iola, TX, Bedias, TX
Beau has been my real estate broker as a buyer twice and a seller once. Beau is knowledgeable, understanding, honest, and extremely thorough. He provides excellent service and professionalism. On my most recent transaction, I was confident from previous experience that Beau would take care of everything and communicate throughout the process. I highly recommend Beau!
---
---
Mike
Irving, TX, Navasota, TX
We had the best experience working with Beau Skinner when we purchased our home. He was very patient showing us properties and was always available to answer questions. Long after we purchased our home, he continued to be available to us with recommendations on upgrades to improve our resale value. We would gladly recommend him to anyone looking for a realtor.
---
---
Chad & Leigh Grove
Navasota, TX
I met Beau in 2011, and have dealt with him in numerous occasions. Beau's professionalism and strict business ethics make Beau one of the best in his field. I'm extremely grateful with Beau's services and would highly recommend him to anyone in need of a top broker.
---
---
Ray Yepes
Austin, TX
When I decided to look for property in Grimes County I stopped in and met Lauren. I knew little of the area, and far less about how to start. With Lauren's diligent and patient help I found my dream home. Through a difficult move she introduced me to great people to help with all the things that come with owning property.
Years later, I consider Lauren a dear friend. Many of the people I met because of Lauren's help are now some of my closest acquaintances. Rarely do you find the perfect home and at a great price. To meet people through a real estate transaction that lead to lifelong friendships, that's a blessing. Working with Lauren has proven to be that blessing.
---
---
The Scott's Scott Family Farms
Anderson, TX
I would like to thank Lauren Stuart for how she has gone above and beyond to help my family sell our rent house in Grimes county this year (2016). Without her expertise and connections in the real estate market we would not have found the investors to make the sale. She was able to save us from repaying grant funds which helped us walk away with minimal out of pocket expenses. I will never be able to thank Lauren enough for this. She is not only a great Realtor, but an all around great person.
---
---
The Smith's
Navasota, TX
Lauren is savvy and professional and knows the Grimes County, BCS market so well. She spent time educating us in the particulars of the area as we moved here from afar, and we felt totally supported and protected as buyers. Lauren is a hard-working, service-oriented individual with integrity - she does what she says she is going to do. She's worked with us twice to purchase a house and property, and both experiences were smooth and timely.
---
---
The Porters
College Station, TX, Navasota, TX
Lauren Stuart has been our Realtor of choice for several years, she has been a great help on several transactions, I would strongly recommend her. She is dedicated to looking out for her client's interest.
---
---
The Greene's
Plantersville, TX, Navasota, TX
When I was searching for a new home, Lauren paid special attention to my unique concerns and desires in order to present me with specific properties, which matched what I wanted. Once I found a property, she walked me through inspections to closing with ease and expertise. I trust Lauren to provide a client with exactly what they want and will patiently wait for the right fit to come along. I recommend choosing Brazos Land Company to help you buy or sell your next property.
---
---
Sarah Korpita
Navasota, TX
I have known and worked with Lauren Stuart for several years, she has sold and researched property for me and currently has my listing. Lauren processes all of the skills I look for in a person, as well as a realtor. She is a good listener, sincere, hard-working, dedicated, reliable and applies all of these attributes in a professional manor. She has great knowledge in not only residential and commercial property, but also understands the various aspects of farming and ranching. Lauren is very delightful to work with and will accommodate all your real estate needs.
---
---
Margie
Anderson, TX
Lauren is an outstanding real estate agent. She showed us land and land/home properties in the entire Grimes County area for more than a year. She has excellent attention to details, she is a great listener and she had our best interests as her priority during the entire process. I would definitely recommend contacting her for any real estate need you have.
---
---
Paul and Tracy
Navasota, TX
Erin and I had the pleasure of working with Lauren selling our home, and finding the perfect property to purchase to build our new home. Lauren went above and beyond with selling our home quickly. She had people lined up before it went on the market, and we have two full price offers within the first few days.
I'm sure we drove Lauren a bit crazy looking at so many properties for our new home, but she hung in there like a champ and never missed a beat. We love our new place and still need to invite Lauren and her family over for a BBQ when our home is completed.
---
---
Joe and Erin
Shiro, TX
Beau was amazing to work with. We were very specific on what we were looking for, and on a strict budget. He was very patient with us finding what we were looking for, but got us in our house in a very timely manner.
We recommend Beau to everybody we know, and look forward to working with him if the need a rises.
---
---
Daniel & Lisa Evans
College Station, TX
Beau worked with us for close to a year while we searched for the right place. He knows this area very well and made great suggestions. He was ever diligent, driving to each location, taking videos/pictures and writing summaries for me while I was stationed overseas. He ultimately found the perfect property for us and we could not be happier. Beau has reset my expectations of what a real estate agent can be.
---
---
Aaron Barnett
Bleiberville, TX
Beau assisted us with the selling of our first home. He helped us with the listing from beginning to end and was always just a phone call away- and we had lots of questions 😊 I am confident in his opinions, tips and knowledge of the market. We would refer him to anyone selling or buying a home and have done so on several occasions!
---
---
Misti and John Stanley
Bedias, TX
It was a wonderful experience working with Lauren. She helped us to find two properties. One piece of land and one house.
Lauren was very effective when we had needs. She always replies promptly with quality information of the market which meet our requirements. We were not even in the county when we bought the land. With her help, we successfully closed the deal. It turned out being a very good investment.
Lauren's help sometimes can be in a warmer way. After we bought the house, Lauren helped us with water, gas and electricity service as we abroad and ready to move here. She helped us settle down smoothly in our new house. I know she did things for us beyond her responsibility as an agent. I really appreciate it a lot!
Lauren is the best realtor I've ever known. She has extraordinary kind personality with effective communications. She reacts quickly and efficiently. She is keen and sharp when combining market data and customer's needs. She is a very reliable person and always offers help. Above all she can always help us to find what we need!
I have recommended her to all the people I know who are looking for a new property and I will continue to do so.
---
---
Julie Xin 发自我的
Plantersville, TX, Tomball, TX
We had a wonderful experience working with Lauren on the purchase of our land. She did an amazing job showing us different options and is very knowledgeable of the process. She is very patient and is extremely nice to work with. Any time we had any questions or concerns, she always went above and beyond to help. We STRONGLY recommend Lauren as a real estate agent and would use her again.
---
---
Larry & Kristie K.
Anderson, TX
It was a true pleasure to work with Lauren when we were looking for our ranch property. She was dedicated and helpful throughout the process. We highly recommend her to help you find your special property.
---
---
Carl and Marilyn Haaland
Anderson, Texas
We recently had the pleasure of working with Lauren Stuart to buy a piece of property in Grimes County. Finding the perfect property was an important undertaking for us and we had our list of requirements…some would call us picky, but Lauren never made us feel that way. She constantly brought us new options, was willing to meet with us at random hours that worked with our busy schedule and wasn't afraid to lead the tour exploring each property. We eventually found the perfect spot for our new home and couldn't have done it without Lauren. We are beyond pleased with her service and can't wait to work with the Brazos Land team in the near future.
---
---
George and Sarah Korpita
Navasota, Texas
In early 2014, my family moved from California to Navasota. We knew that a move of such distance would be challenging and stressful. A family member in Navasota recommend we contact realtor Lauren Stuart to assist us in finding a new home. As high-communication clients, we're grateful to have been introduced to Lauren. Her calm and patient personality complimented our assertive and detail oriented approach to house-hunting. She was instrumental in helping us discover all the facts we needed to make well informed decisions. After examining several options, we purchased a big, beautiful Victorian in downtown Navasota, very similar to our home in California. After retirement, we decided to downsize and Lauren was ready to help. Due to her extensive local contacts, we were able to find the perfect little home in a nice quiet corner of town. Lauren covered every detail of the sale and purchase and ensured our best interests were covered. If you are in the market for a real estate agent, you simply cannot do better than Lauren Stuart.
---
---
David and Sheryl Brown
Navasota, Texas
Beau helped us find a property in Burleson County and was excellent. He has a side-by-side to help see the whole prospective property. We thought we were going to buy in Grimes County but found the property we love in Burleson County. I would highly recommend him and his new company.
---
---
Kevin and Cathy Hickey
Caldwell, Texas
We had been looking at various properties in the area and had inquired on some others with little success. When we made contact with Beau Skinner, the situation changed quickly. This was a first land purchase for us, so we had considerable questions. Beau was professional and knew his game well. He provided us with greatly appreciated feedback along with very timely answers. We found what we wanted quickly and dialog with Beau and the seller was honest and straightforward. Definitely a 5-star realtor and we would highly recommend working with him if you are looking into a purchase or sale in the area.
---
---
Brent & Debra Williams
Iola, Texas
Beau was wonderful to work with. Best realtor I've ever met. I give Brazos Land Company 5 out of 4 stars for going above and beyond the norm in helping my siblings and I sell 40 acres in Grimes County. He helped and explained every stem of the process. Kudos!
---
---
Light Family
Richards, Texas
If you are looking for a real estate agent, look no further than Lauren Stuart. She will go above and beyond what she is expected. My husband and I used her on several occasions and were extremely pleased with her work. She worked hard on selling our house and helping us to find the perfect piece of property for our family. She has exceptional knowledge on real estate whether you are looking to sell or buy. She gave us tons of pointers on how to have our house set for selling and gave great pointers when it came to buying either a new home or property. She knows the Brazos Valley area well.
---
---
Julia and Gerald Schomburg
Navasota, Texas
Over the years, my wife and I have dealt with many Realtors, in different parts of Texas and in other states, and we've seen the worst and what we had thought was the best. However, Lauren Stuart has set the bar as the BEST realtor we have ever worked with by far! Our recent deal encountered a few twists and turns but Lauren navigated every challenge with ease. She has been outstanding in every aspect: clear communication, quick response, thorough follow-up, and great advice.
---
---
Don Brouillet
Anderson, Texas