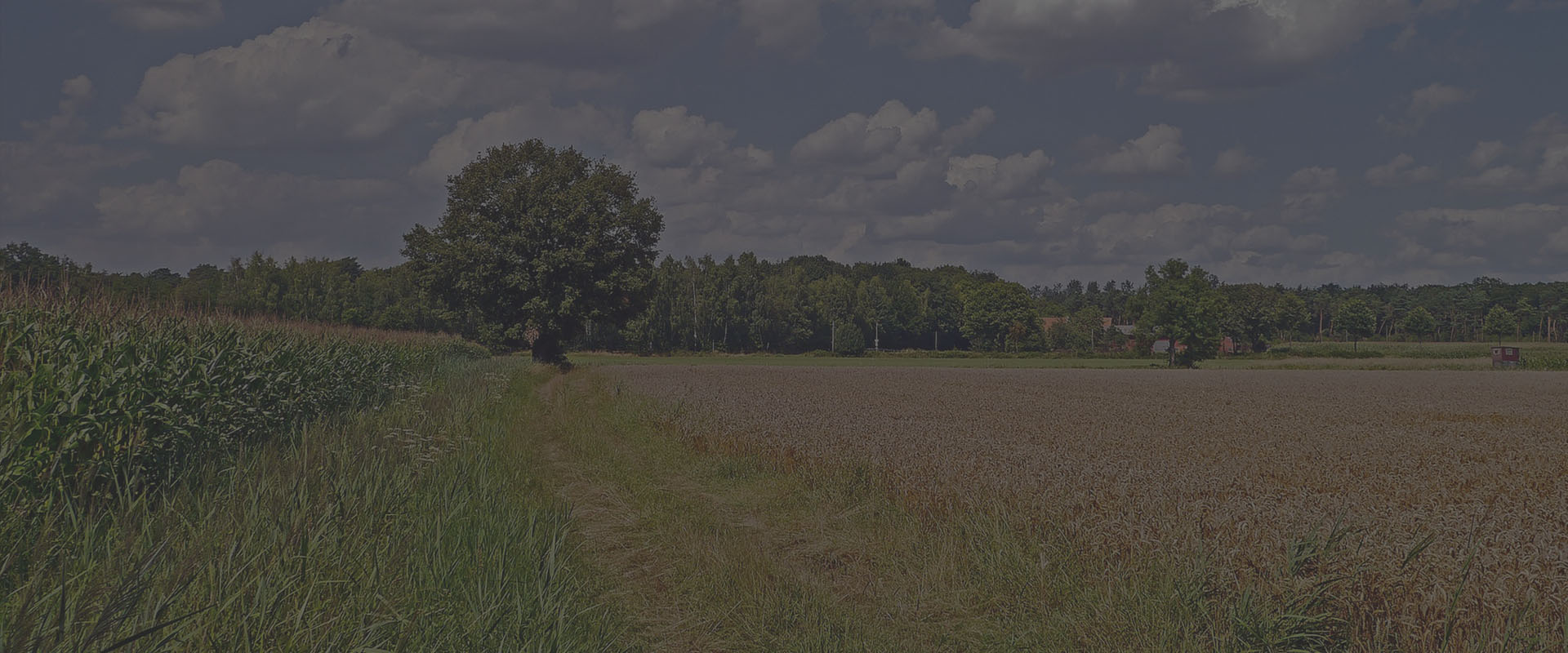 Meet the Team
Behind every property is a person.
---
Brazos Land Company opened its doors in the fall of 2016 when business partners, Beau Skinner and Lauren Stuart decided to break ground on a company that would offer the highest level of service to their clients.
Their wide range of experience covers everything from client representation to full service, cutting-edge marketing.
While each Broker brings a different style to the table, they share a common thread to build a solid, longstanding company on the foundation of serving clients to achieve their highest needs. They work closely with their team of experienced agents to utilize their diversity and perspectives in order to deliver the best results to every client.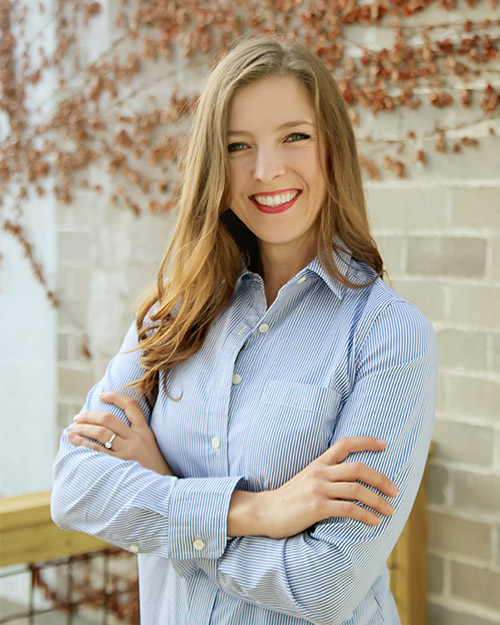 Lauren Stuart was born and raised in Grimes County and has been around real estate most of her life. In 2003, at the age of 19, she became a licensed agent and began working in the business, under her mother, local real estate mogul and Broker/Owner at Navasota Realty, Nancy Perry. Lauren had a will to learn the business and she hit the ground running becoming one of Navasota Realty's most successful agents.
Today, Lauren is a Partner in Brazos Land Company and her expertise in the real estate business has evolved into a passion for the business of helping people. Lauren believes when people buy or sell real estate, it is one of the most important decisions they'll make in their lifetime. She has the utmost respect for the process and makes it her responsibility to uphold her clients' best interests at all times. Lauren views her job as an opportunity to touch people's lives in those moments where they are deciding where to build a home, raise a family, retire and just have fun. The experience of watching others in this part of their life journey brings her incredible fulfillment and keeps her enthusiastic about the work she is so honored to do in this community.
Lauren and her husband of ten years, Shawn Stuart, have four beautifully independent children- sons, Lawson (9) and Sutton (7) and daughters, Lorin (22) and Korbin (16). They're raising their family in Anderson, Texas in the heart of Grimes County.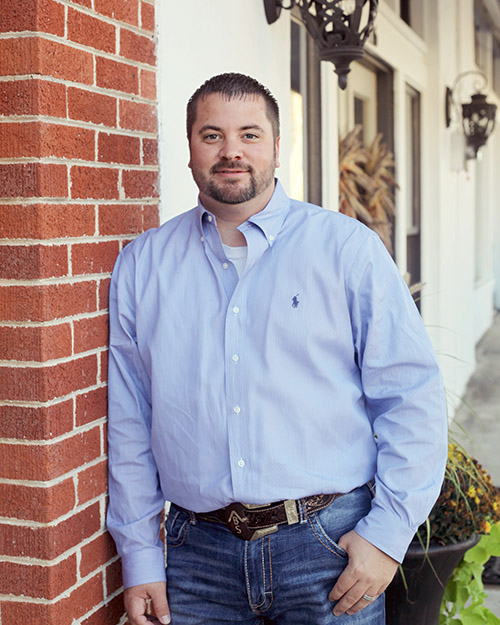 Born in southwest Kansas, Beau was raised on a large farm and ranch operation that produced corn, wheat, alfalfa, and cattle. He graduated from Hugoton High School in 2004, and was recruited to Connors State College in Warner, Oklahoma on a livestock judging scholarship. While at Connors State College, Beau was named 1 of 10 All-American Livestock judges in the nation. During his time in Oklahoma, Beau managed the renowned "Be a Champ Show Cattle and Lamb Camps" for State Representative Jerry McPeak. After receiving his Associates degree from CSC in 2006, he was recruited by Texas A&M University to participate on their Livestock Judging Team. He and his team were very successful at many national contests throughout their 2007 and 2008 seasons. While at Texas A&M, Beau received a Bachelors in Animal Science in 2008 and then went on to complete his real estate license and immediately started working with Navasota Realty.
Today, Beau is a Partner in Brazos Land Company. He is versed in all facets of the real estate industry and is dedicated to helping his clients find and pursue the perfect property whether it be recreational property, a commercial business, investment property or their forever home. Beau is married to Ashley Skinner and they have one handsome son named Taos. They continue to be involved in the agricultural industry, as part owner of Skinner Cattle Company. Beau and his wife currently reside in Anderson, Texas where they plan to raise their family and look forward to the years and adventures to come.
YoLanda is a licensed realtor for Brazos Land Company, located in downtown Anderson. YoLanda was raised in Navasota and after graduating high school left to seek new opportunities only to find herself returning 6 years later to raise a family and be a part of the community that she loved.
YoLanda's years of experience in the event planning realm will allow her to create a vision for your perfect property, whether it is staging a home to sell, suggesting design ideas for a fixer upper or visualizing the perfect spot on a beautiful piece of land to build your dream home.
YoLanda is committed to placing the needs and goals of her clients first, whether selling or buying. Her willingness, experience and love to serve the people of Grimes County in many aspects has been a great honor and perfect avenue to use her skills to achieve this commitment.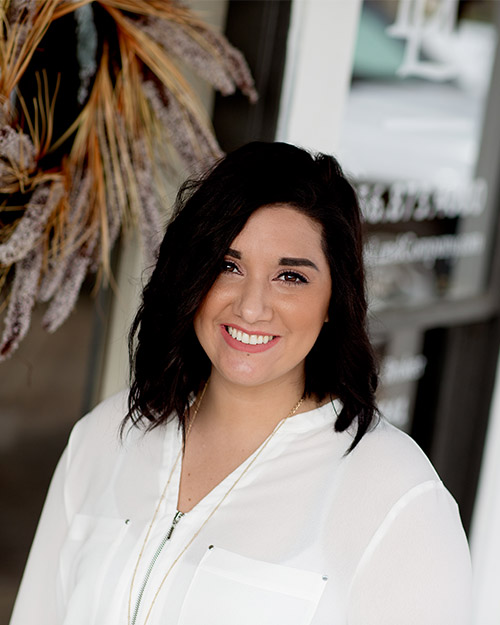 Emily Oliver was raised in Montgomery, Texas where she graduated high school and eventually went on to attend Blinn Junior College and Sam Houston State University. She graduated Sam Houston in December of 2017 with a degree in History. While Emily was attending Blinn, she met her now fiancé who was from Navasota and she quickly fell in love with the land and people of the county. Her goals were to graduate college and become a teacher, but started working for Brazos Land Company until she graduated. Falling in love with the business she changed her career path and decided to learn the business with the knowledge and guidance that comes from working under Lauren Stuart and Beau Skinner.
Today Emily helps manage the Brazos Land Company office and works on the marketing for the company, she plans on getting her real estate license and transitioning into selling. Emily is recently engaged and set to marry her college sweetheart, Matthew Mattern, in April of 2019. Matthew and Emily live together in Plantersville with their Blue Heeler, Hank, and Dachshund, Roscoe. They plan to continue to build their life and raise their future family in Grimes County.
Britta comes to the Brazos Valley from the Texas Panhandle. While living in Vega, Britta and her husband Scott, were involved in the cattle business. They owned and operated a cattle grow yard along with raising their own herd of registered Charolais cattle. Their two children, Madison and Kreese, always helped in working cattle and enjoyed a little rodeo time on the weekends.
Britta also has her RN, working as a Labor & Delivery nurse, as well as a school nurse. After living in the Texas Panhandle for 17 years, an opportunity in the cattle industry allowed their family to move back to Scott's home area of the Brazos Valley. Since moving south, Britta has been able to explore her ambitions in selling Real Estate. Britta plans to be her client's biggest advocate during their buying or selling process. She provides excellent service to her clients and their families by building a foundation of trust & honesty. Britta works hard to understand your needs, whether it's a house in the country you're looking for or your dream home in that perfect neighborhood!
Jessica Sipe Sechelski was born in the Houston, TX area yet, spent most of her life on her family ranch in Waller. Jessica graduated from Waller High School in 2003. Right after graduating, in 2004 at the age of 20, she got her real estate license and became a sales agent starting off with learning and selling an abundance of real estate owned properties. She later progressed into more general residential sales and has been doing so over the past 15 years.
Most importantly to Jessica is providing excellent service to buyers and sellers in order to earn their trust, referrals and repeat business. Her business is based on more than 80 percent referrals from satisfied clients.
Today Jessica continues selling real estate in the Grimes county and surrounding areas. She hopes to help her clients in any way she can from start to finish making the transaction as smooth as possible. Jessica and her husband Ryan Sechelski reside in Grimes County, along with their 3 children Ty, Lacey, & Jaylie. They are very locally involved with their kids in sports and enjoy living the country life.