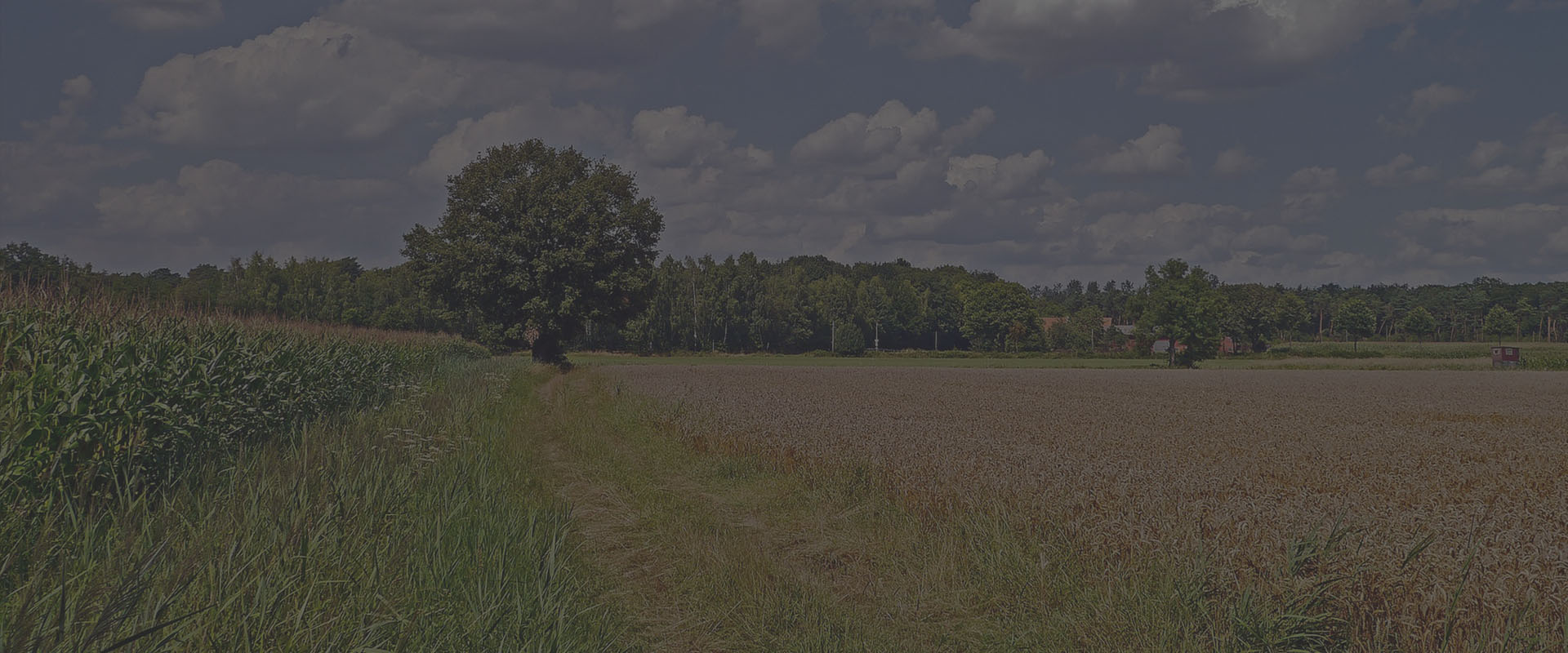 Meet the Team
Behind every property is a person.
---
Brazos Land Company opened its doors in the fall of 2016 when business partners, Beau Skinner and Lauren Stuart decided to break ground on a company that would offer the highest level of service to their clients.
Their wide range of experience covers everything from client representation to full service, cutting-edge marketing.
While each Broker brings a different style to the table, they share a common thread to build a solid, longstanding company on the foundation of serving clients to achieve their highest needs. They work closely with their team of experienced agents to utilize their diversity and perspectives in order to deliver the best results to every client.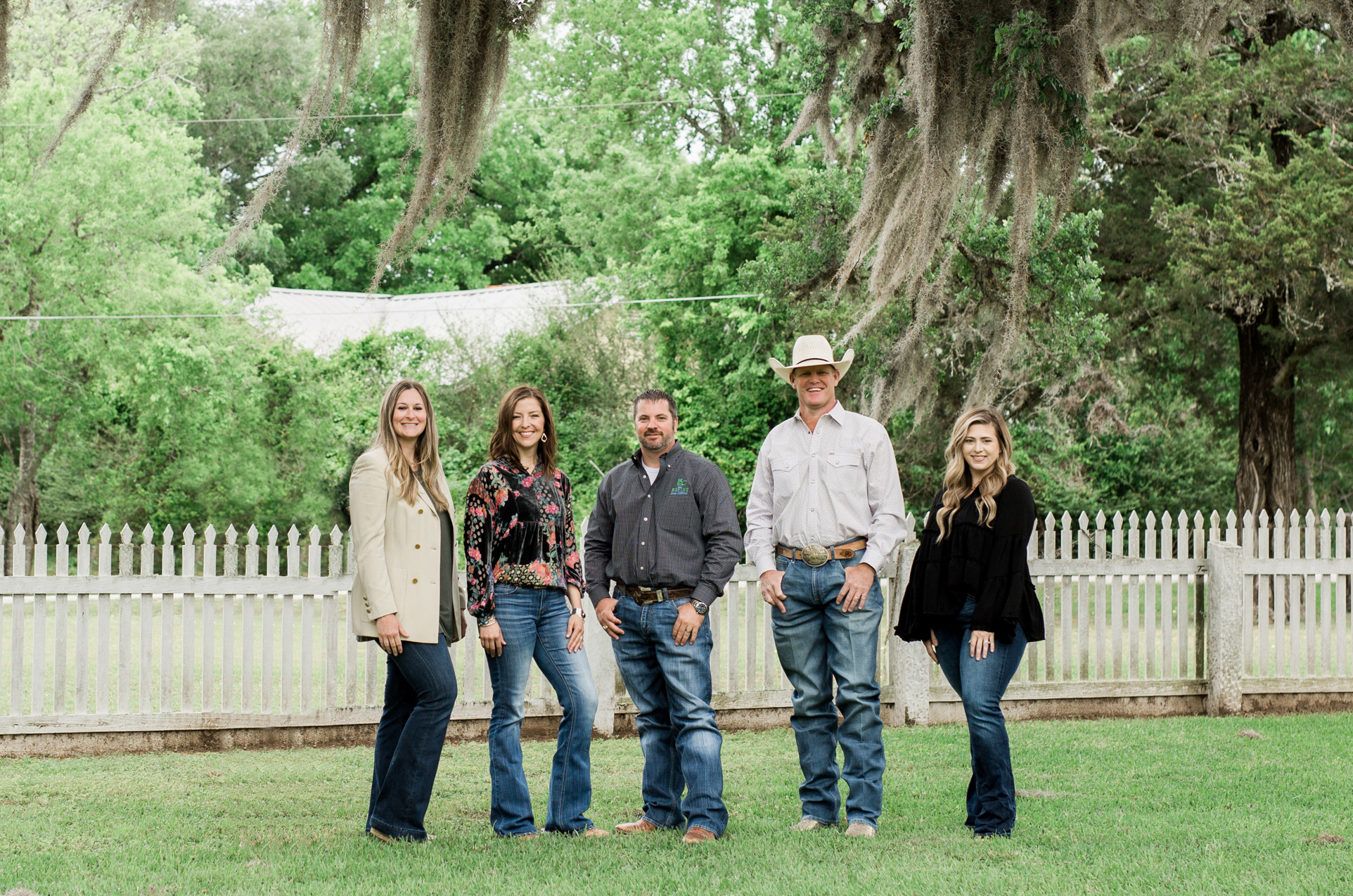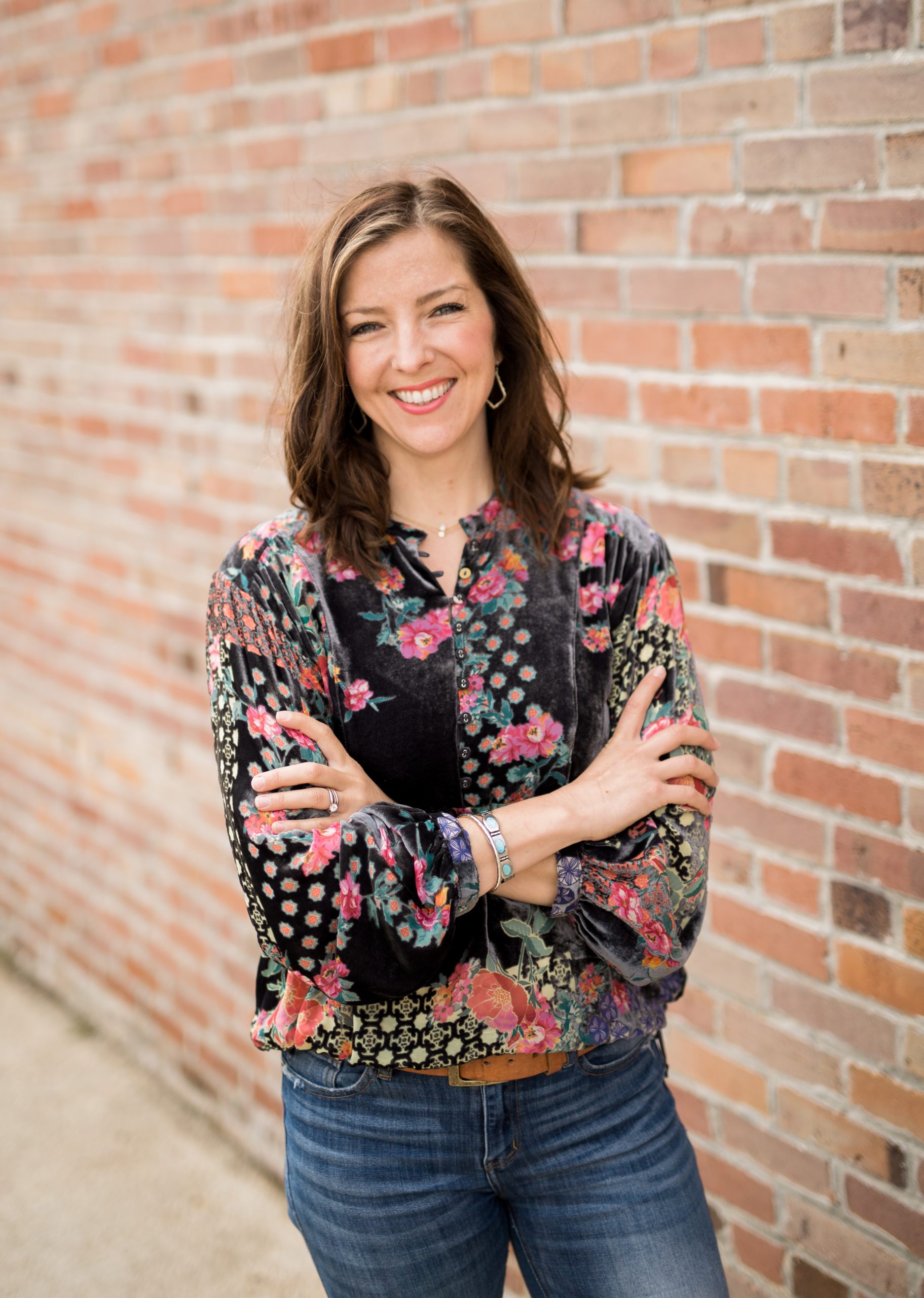 Lauren Stuart was born and raised in Grimes County and has been around real estate most of her life. In 2003, at the age of 19, she became a licensed agent and began working in the business, under her mother, local real estate mogul and Broker/Owner at Navasota Realty, Nancy Perry. Lauren had a will to learn the business and she hit the ground running becoming one of Navasota Realty's most successful agents.
Today, Lauren is a Partner in Brazos Land Company and her expertise in the real estate business has evolved into a passion for the business of helping people. Lauren believes when people buy or sell real estate, it is one of the most important decisions they'll make in their lifetime. She has the utmost respect for the process and makes it her responsibility to uphold her clients' best interests at all times. Lauren views her job as an opportunity to touch people's lives in those moments where they are deciding where to build a home, raise a family, retire and just have fun. The experience of watching others in this part of their life journey brings her incredible fulfillment and keeps her enthusiastic about the work she is so honored to do in this community.
Lauren and her husband of thirteen years, Shawn Stuart, have four beautifully independent children- sons, Lawson (12) and Sutton (10) and daughters, Lorin (25) and Korbin (19). They're raising their family in Anderson, Texas in the heart of Grimes County.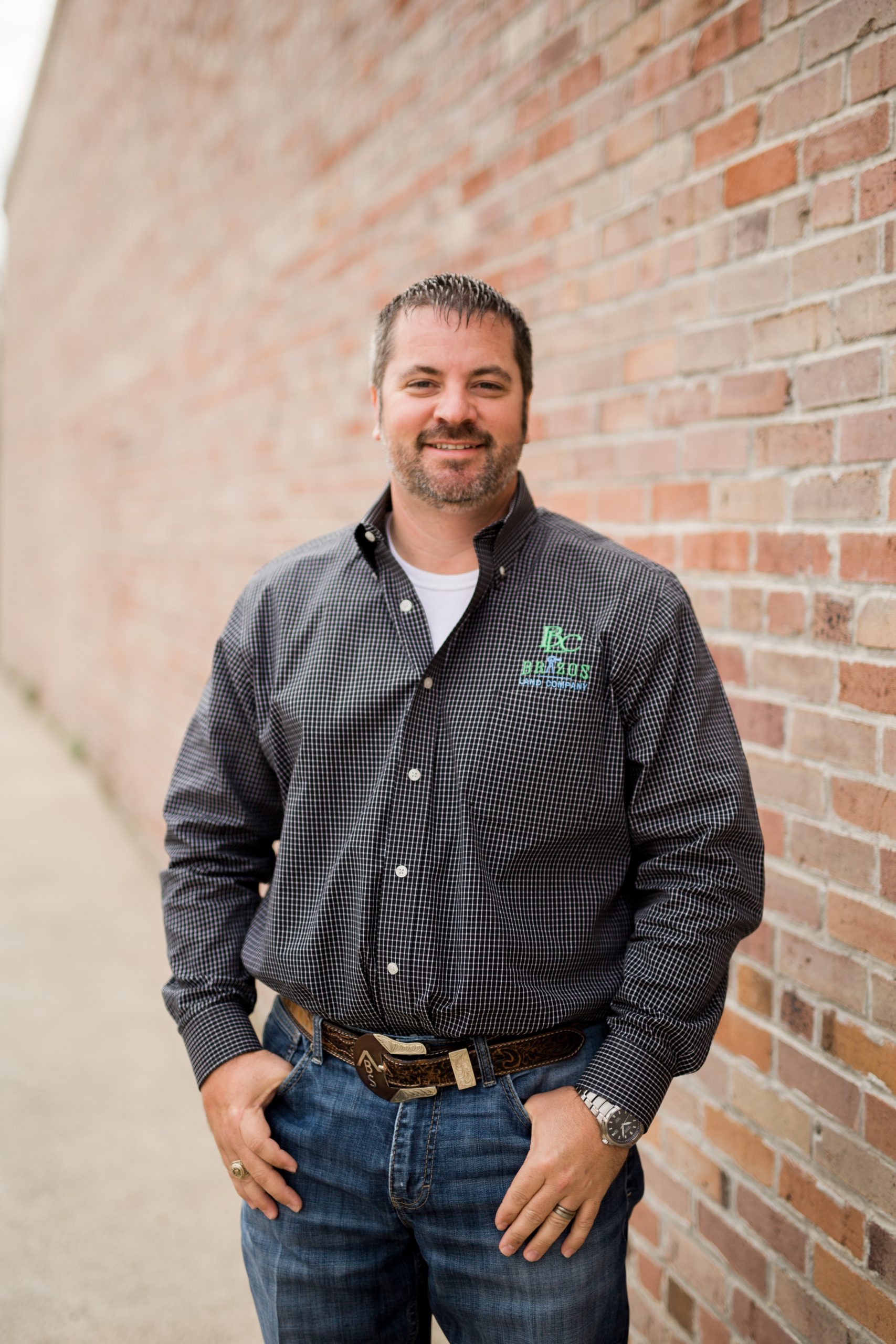 Born in southwest Kansas, Beau was raised on a large farm and ranch operation that produced corn, wheat, alfalfa, and cattle. He graduated from Hugoton High School in 2004, and was recruited to Connors State College in Warner, Oklahoma on a livestock judging scholarship. While at Connors State College, Beau was named 1 of 10 All-American Livestock judges in the nation. During his time in Oklahoma, Beau managed the renowned "Be a Champ Show Cattle and Lamb Camps" for State Representative Jerry McPeak. After receiving his Associates degree from CSC in 2006, he was recruited by Texas A&M University to participate on their Livestock Judging Team. He and his team were very successful at many national contests throughout their 2007 and 2008 seasons. While at Texas A&M, Beau received a Bachelors in Animal Science in 2008 and then went on to complete his real estate license and immediately started working in the farm and ranch real estate industry.
Today, Beau is a Partner in Brazos Land Company. He is versed in all facets of the real estate industry and is dedicated to helping his clients find and pursue the perfect property whether it be recreational property, a commercial business, investment property or their forever home. Beau is married to Ashley Skinner and they have two handsome sons, Taos & Ty. They continue to be involved in the agricultural industry, as part owner of Skinner Cattle Company. Beau and his wife currently reside in Anderson, Texas where they plan to raise their family and look forward to the years and adventures to come.
With a background as a Captain with the Houston Fire Department, where he served for 32 years, as well as owning different businesses, real estate has become a new passion for Arnold Jimenez. With roots in Houston, AJ, as his friends and family call him, came to Anderson, TX in 2020 when he and his wife, Michelle, fell in love with Grimes County and the Brazos Valley region. Known for being a great place to live and work, AJ and Michelle chose to call it home. AJ joined the Brazos Land Company family in 2021 and carries the values of hard work and integrity he has learned in the successes of his other businesses into his real estate career. AJ is ready to make home ownership a dream come true for his clients! AJ and his wife are involved with several dog rescue organizations and help foster many of them before finding adopters. When AJ isn't in the office or showing properties to buyers and sellers, he and his wife spend time on their mini ranchette with their Alpacas and their dogs.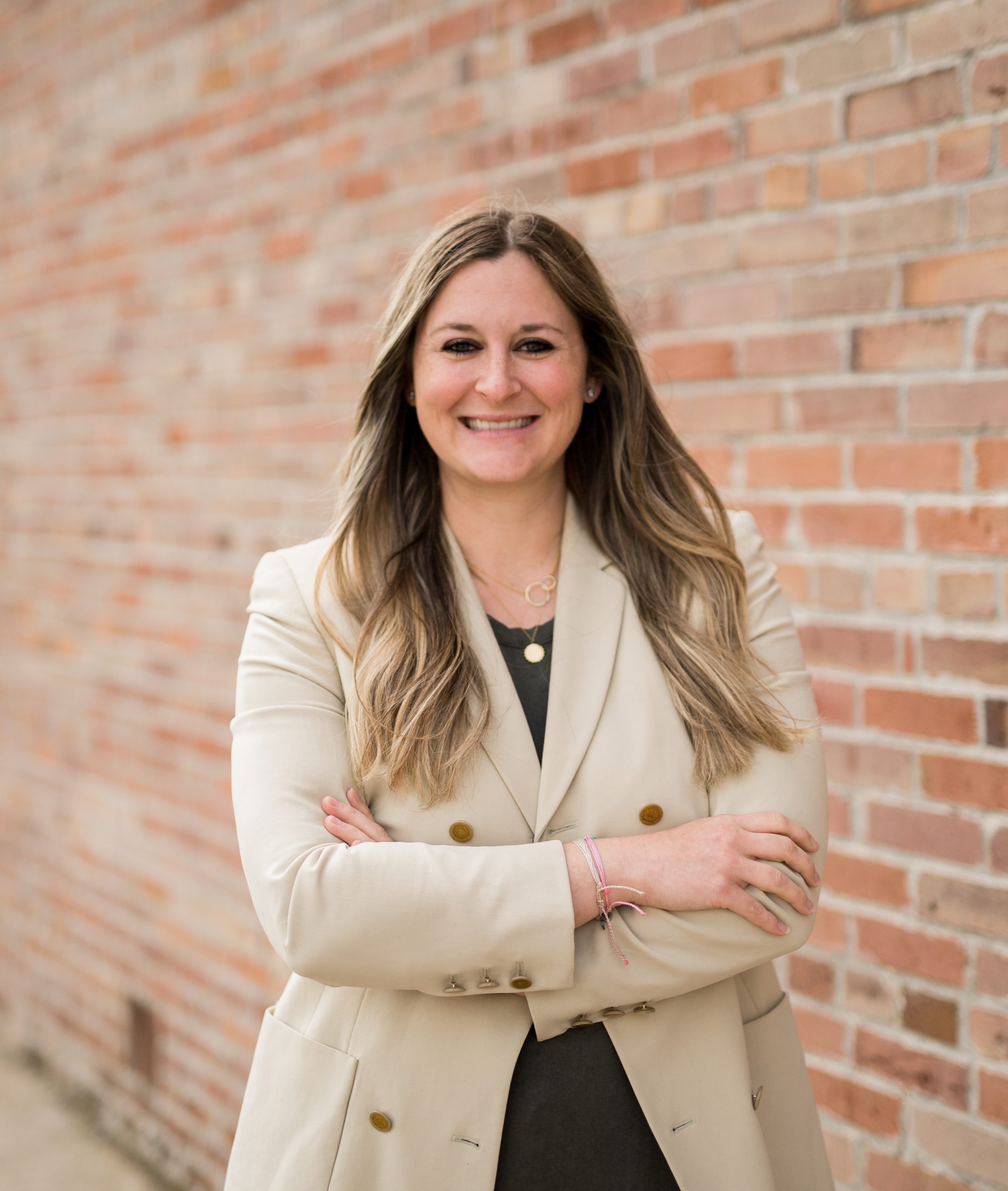 Kristin Holder McCandless was born in Bryan, Texas and raised in The Woodlands, Texas. She graduated from The Woodlands High School and was recruited to Bossier Parrish Community College on a softball scholarship. Kristin transferred to the University of North Texas as a student athlete where she received her Bachelor's degree in Merchandising in 2010. After spending 10 years in the corporate retail world as a financial planner, Kristin decided to change career paths during the COVID-19 pandemic and acquired her real estate license in April of 2021. Bringing years of customer service and financial experience with her to the world of real estate, Kristin is dedicated to making the buying/selling experience seamless for her clients. Kristin and her husband Dustin reside in Spring, Texas with their new daughter, Emerson (7 MO), and their beloved pit bull, Stella.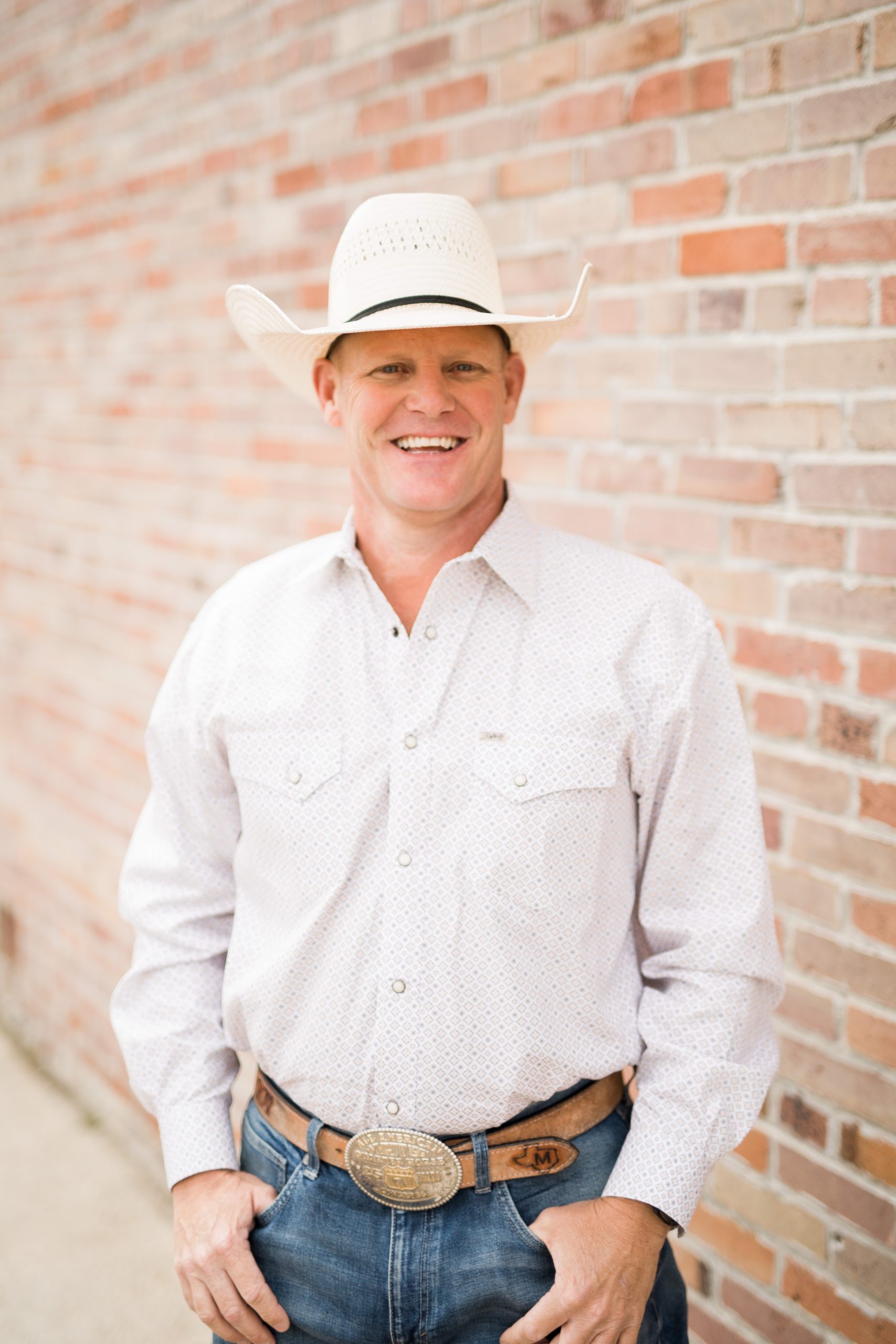 Bronson Loyd Myers is a native Texan, born and raised on the Texas Gulf Coast. He is married to Brooke Maass Myers from Giddings, Texas, celebrating their 23rd anniversary this year. They have two boys, Lincoln (20) and Crockett (18). In Highschool, Bronson's family relocated to Central Texas near the Bastrop County area where he graduated from Smithville Highschool. Bronson played baseball, football and track, as well as rodeo. He attended Sam Houston State on a baseball scholarship as a pitcher and studied construction carpentry and business management. Upon being red shirted as a freshman, he chose to move to play ball in Dallas at North Lake Junior College. After leaving college, he dabbled in numerous jobs before starting a small business back in the Bastrop County area, building fences, decks and barns in 1999. In 2003, Bronson obtained his Texas State Insurance adjuster's license and started a business as an Independent Property All Lines Adjuster. In 2004, Hurricane Charley, Jeanne, Francis, and Ivan hit Florida and he was deployed to go to work. He spent 2 years in Florida before being sent to Georgia for the tornado outbreak in and around Atlanta, Ga and Columbus, Ga. From 2007-2010 he worked large loss dwelling claims for USAA as an independent adjuster before hiring on as a Staff Adjuster for USAA in 2010. From 2010-2018 Bronson lived, worked and raised his boys in middle Georgia as an insurance adjuster for USAA. In 2013, he was promoted to Large Loss General Adjuster, handling complex and large loss dwelling claims, typically associated with fire loss or natural disasters in excess of $100,000. In 2018, he had the opportunity to transfer back to Texas and chose Grimes County to come HOME to. He purchased property in Anderson, Texas and laid down roots here. He has since started up his fence, deck, and barn building business, Branded Fence Exchange, and also obtained his Texas Real Estate License. Being attracted to Texas soil and knowing how much he loved Texas after being on the road for so long has drawn him to the real estate business, so he can help people find their piece of TEXAS…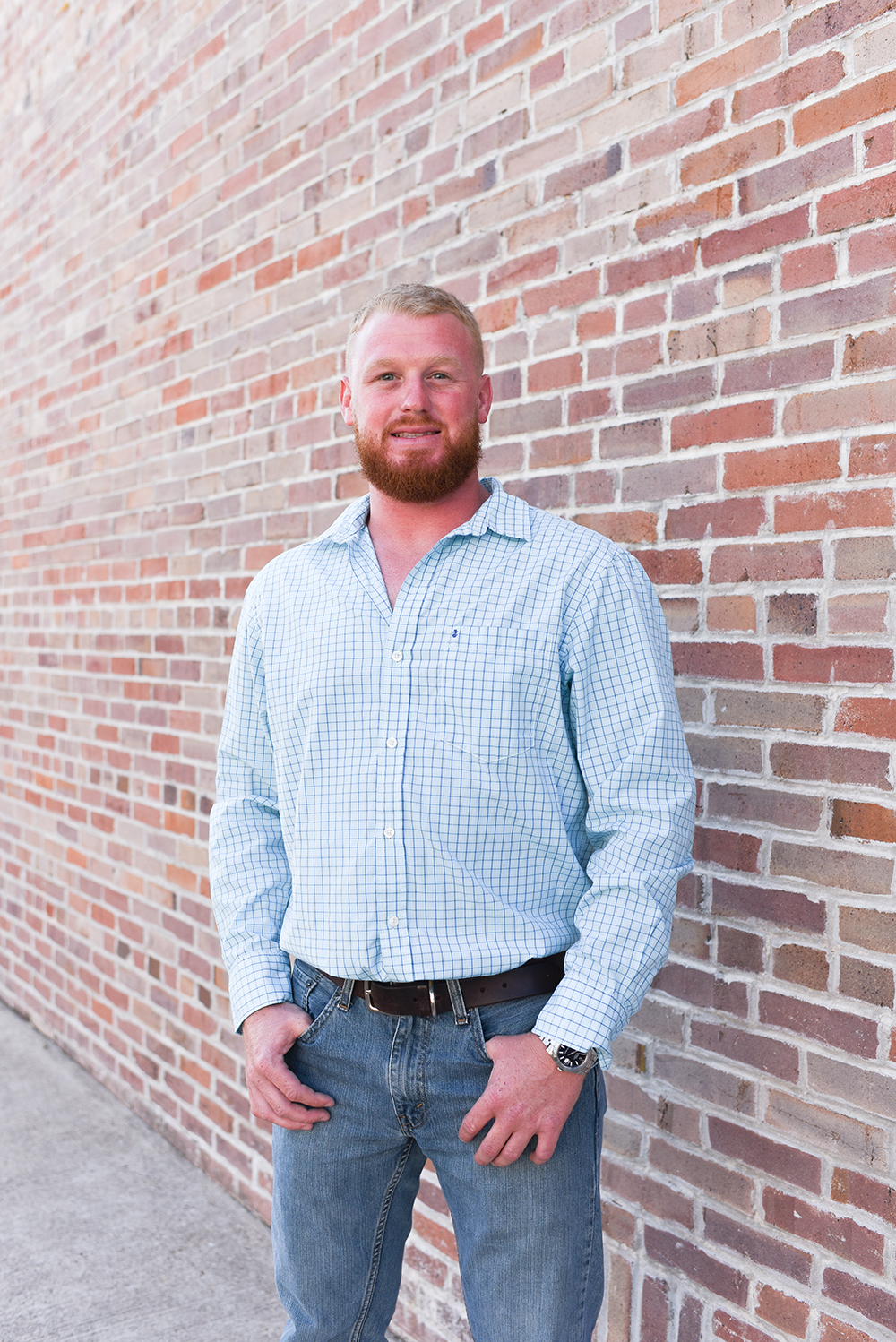 Jace is a native Texan, drawn to fishing the Texas coastline, hunting vast Texas lands and excursions for big game. Long attracted to the land and nature, he enjoys spending time in the diverse terrain that Texas offers from coastal plains to the Hill Country and beyond to the natural beauty of West Texas. He grew up in Magnolia and owns an established business based in Magnolia, Myers Landscape Design. Jace brings a wealth of successful customer-focused business experience to his real estate career. The principles he built his business on are the same ones he carries over to real estate . . . integrity, persistence, dedication, consistency, excellent customer service and professionalism. His business principles along with his natural attraction to the outdoors and appreciation of all that Texas land has to offer create a foundation of enthusiasm working with land owners and land seekers. There are many reasons a person decides to buy or sell property. Whatever your reason may be, Jace is ready to listen to your personal needs to help you reach your real estate goals.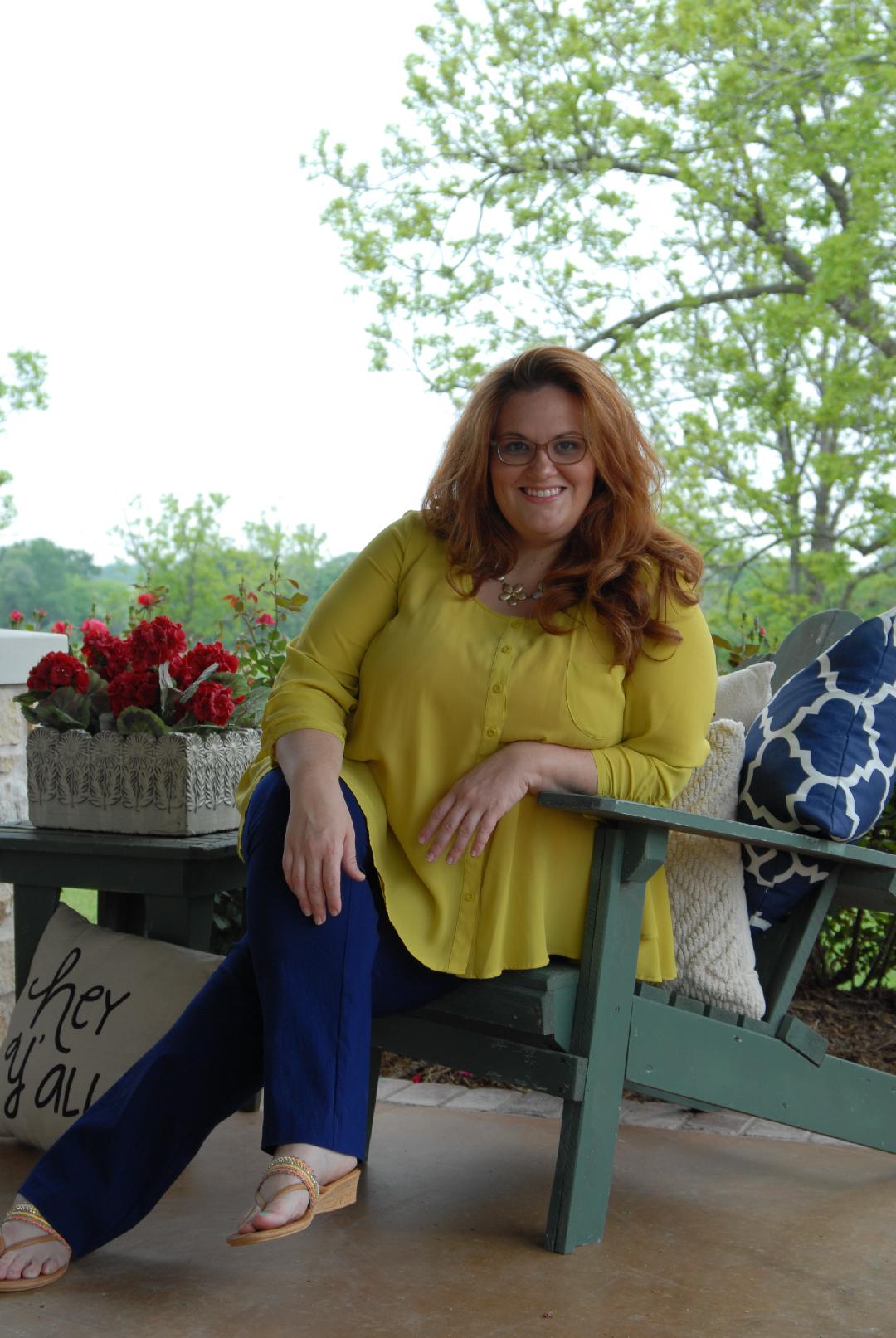 Growing up in Grimes County, Britney worked outdoors on the family ranch for many years and learned the importance of a strong a work ethic. Her background in Real Estate began early as the daughter of a custom home builder. The invaluable experience she gained watching and admiring her parents' business laid the foundation for her passion of making her clients and ensures not only that she gets the job done, but gets it done well. With many years of valuable experience in the world of real estate, including new builds, residential, and land sales, Britney understands how exciting and unique, yet daunting transactions can be for buyers and sellers. She has seen the process from the inside out and knows exactly what it means to venture on the journey of buying or selling. She is dedicated to making your experience as smooth and successful as possible. Britney's main goal is to make sure this adventure is a pleasant one for each of her clients and is prepared to make that happen for you! Britney has served the community in various capacities throughout her adult life volunteering at homeless shelters, city cleanups, Meals on Wheels, and has helped coordinate and fund raise for many community outreach and research organizations. When she's not working or volunteering, she enjoys her time in the outdoors, fishing and hunting. Britney is proud to be present in her community and is excited to share her passions in helping you achieve your goals whether building new, buying or selling!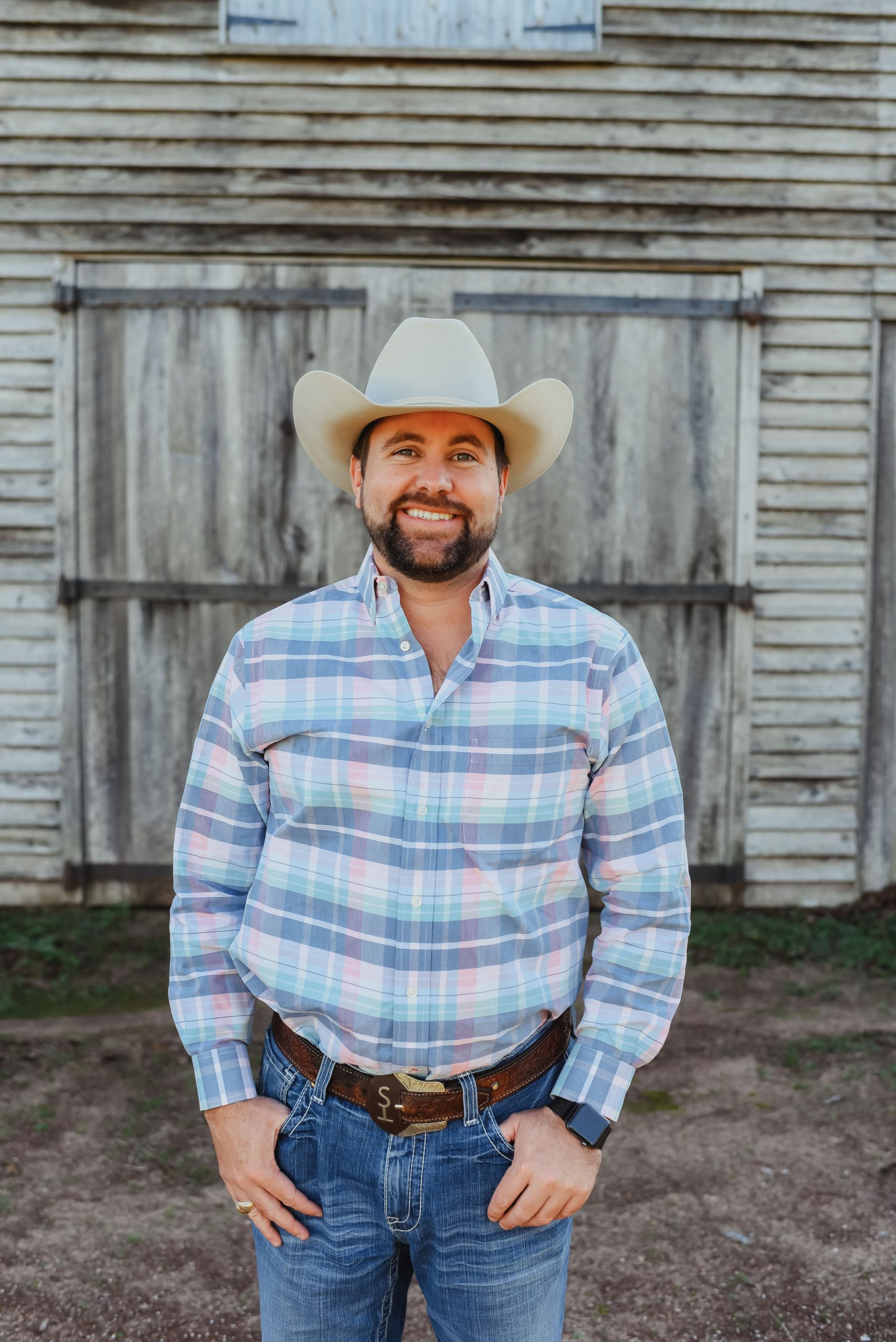 Born in southwest Kansas, Tanner grew up on a large farm and ranch operation. He graduated from Hugoton High School in 2008, and was recruited to compete on the livestock judging team at Connors State College in Warner, Oklahoma. During his time at Connors State College he was on a competitive livestock judging team that won multiple national contests. In the summers while attending Connors he managed the largest cattle camp in the nation "Be a Champ Show Cattle and Lamb Camps" for State Representative Jerry McPeak. After earning his Associates Degree in 2010 Tanner was recruited to the livestock judging team at Texas A&M University. During his two years as an Aggie his team was successful at many national contests and ended their career as the Reserve National Champion Livestock Judging Team at the North American International Livestock Exposition in Louisville, Kentucky. Once finished at Texas A&M he accepted a job in Oklahoma managing a cattle operation that specialized in embryo transfers. In 2012 Tanner was offered the opportunity to move back to Aggieland and take over the family business, Skinner Cattle Company. He currently manages this successful operation and truly enjoys educating and helping the youth with their projects which has earned him multiple Champions at the local, state and national level. Today, Tanner is a Realtor at Brazos Land Company and still owns/operates Skinner Cattle Co. His extensive knowledge in the agricultural industry and dedication to his clients plays a vital role in assisting his clientele in selecting the perfect property to fit their needs, whether it be recreational, commercial, raw land, investment property or a forever home. Tanner currently resides in North Zulch, Texas where he plans to raise his future family.